Welcome to the team, Sheridan!
We're excited to announce the opening of our new branch in Sheridan, Wyoming!
Our team of local professionals is ready to serve you. 
Whether you live in the area and are looking for a new bank, or just visiting and need access to your First Bank of Wyoming accounts, our team will treat you like family each time you visit. 
Stop by to see what we've got to offer - or just to say hello - Monday through Friday from 9am to 5pm at 1470 Sugarland Drive, Suite 2.  You can also reach us by phone at (307) 672-1733.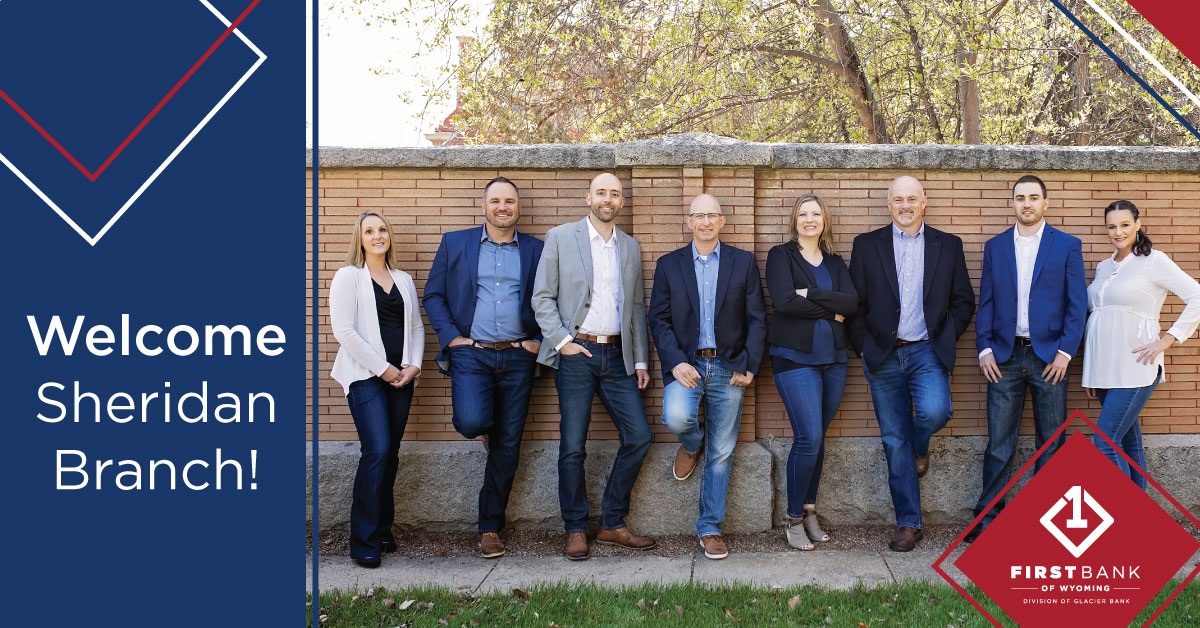 Pictured from left to right: Kimberlee Newman (Commercial Lender), Jay Martinson (Commercial Lender), John Dick (Commercial Lender), David Hubert (Branch Manager), Nicole Christensen (Commercial Loan Manager), Donovan McComb (Senior Commercial Development Manager), Colton Sweet (Personal Banker), Myriah Phelps (Loan Support Specialist)