FirstLink
We know our way around the block when it comes to home loans.
Are you ready to finance the home of your dreams?
Whether you've found your first home or are looking at floor plans for your third perfect place,
we can help you find the loan that makes you feel right at home.

Not all mortgages are created equal, and our experienced lenders can help you sort through financing options.
Schedule an appointment with your local lender today or click the application below to learn more and get started on the road home!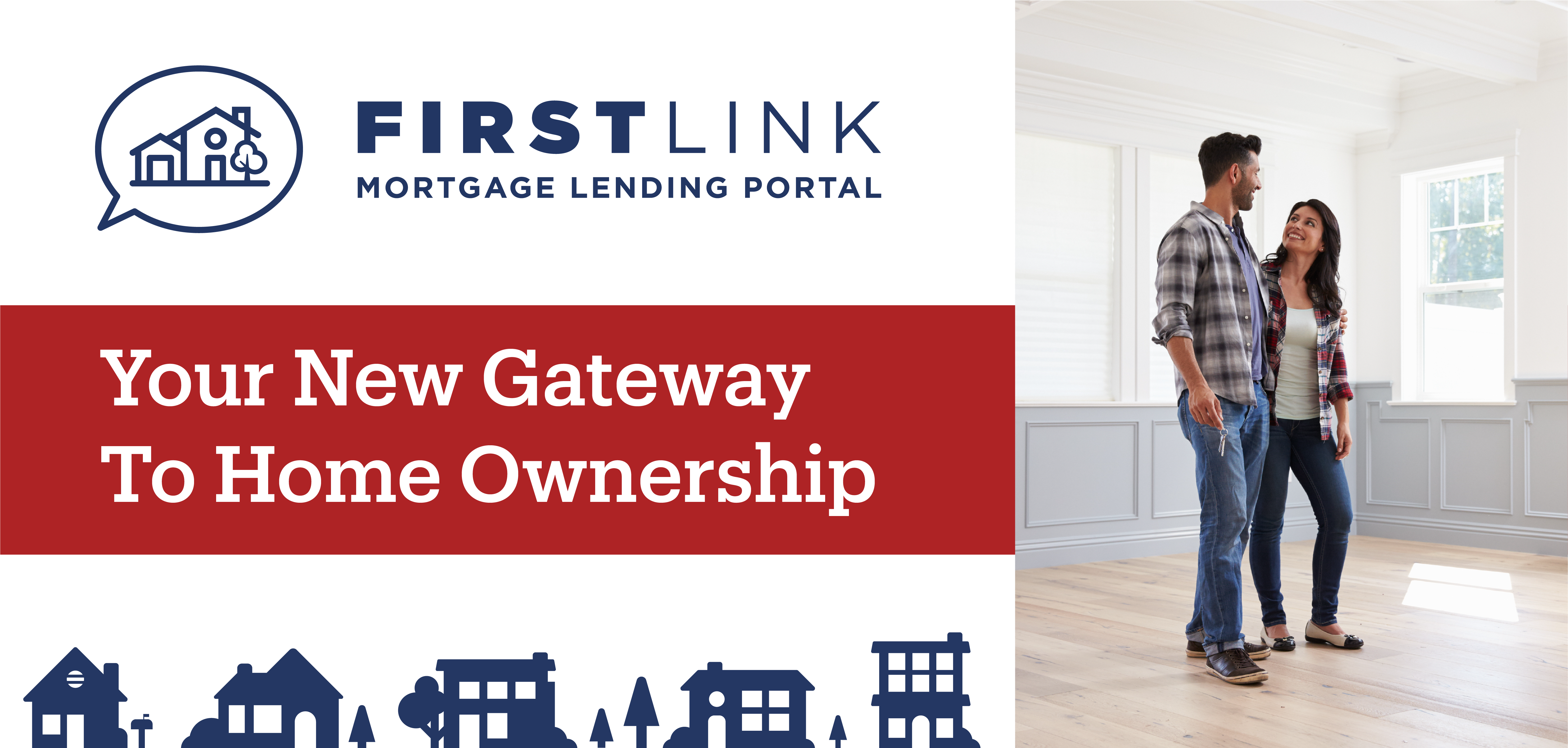 FirstLink enables co-borrower or multiple borrowers to each fill out a separate application tied to the same loan with enhanced privacy control.
If you have questions at any time during the application process, FirstLink provides online support through chat, email and phone.
See the Mortgage Loan Originator (MLO) and the Realtor picture and contact information while applying, allowing you to connect the names and faces of your lending team, particularly if you haven't met them in-person yet.
FirstLink's dynamic application is tailored to individual circumstances and provides "help tips" to guide you every step of the way.
FirstLink reduces hassle and learning curves associated with a traditionally lengthy and intimidating process.
Save time and avoid unnecessary hurdles with a streamlined digital experience. With a few clicks, you can securely connect FirstLink with your financial institution(s) to automatically pull in relevant information.